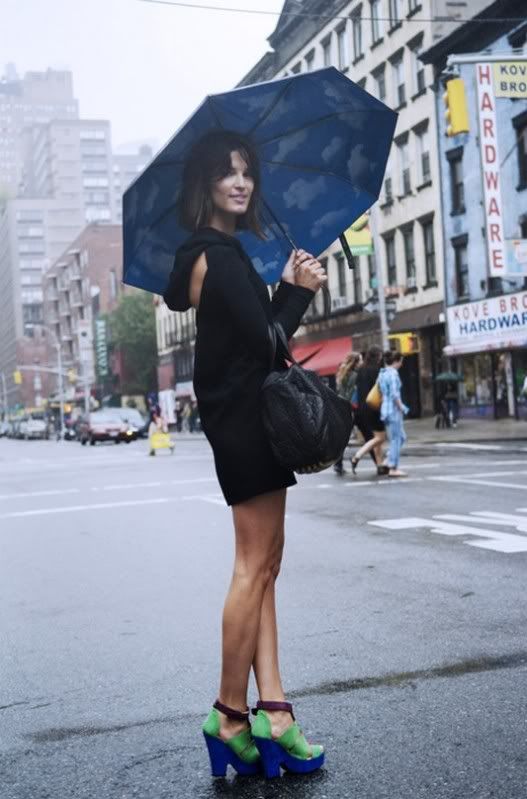 Ohh, Hanneli in NYC for FW, looking great in the MoMa sky umbrella!
It's long-been a favorite of mine.
I remember my dad toting it when I was a kid & it always made me smile.
$48 to keep you cheerful on the greyest of days is well-worth it. Plus it's witty, stylish & super durable.
source: MoMa store/hanneli mustapatra