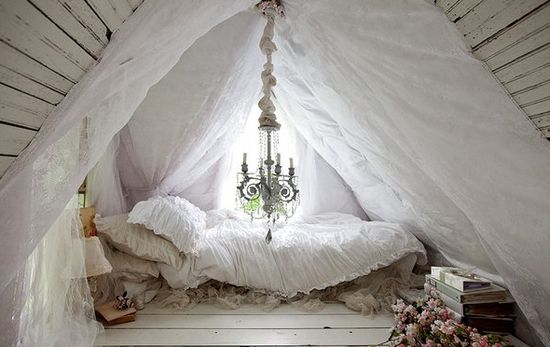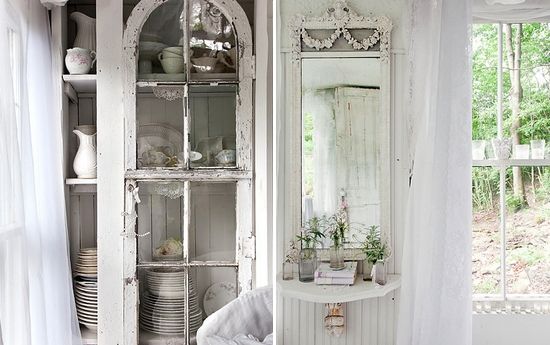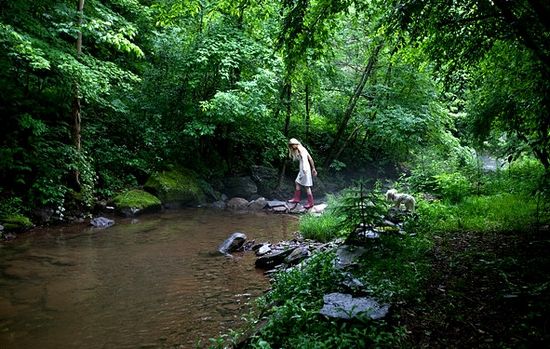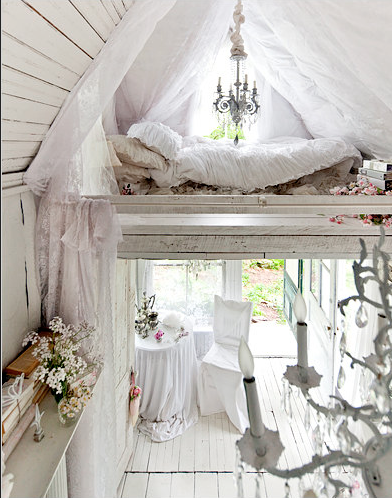 This magical, dreamy Victorian home was an old hunting cabin in the Catskills.
Ms. Foster built it almost entirely herself & renovated it for a total of a mere $3,000
with shabby chic vintage treasure troves.Her husband lives down the hill, across the creek in a
trailer home because he is 'too messy'. Meanwhile, she has built this little gingerbread sanctuary for herself.
It goes to show that a house doesn't have to be big to be absolutely beautiful.
This is my dream home--only (at the risk of sounding spoiled,)
I'd like a bathroom, heating & plumbing & would love it to be in Italy.
Otherwise, how charming is this?? Her own story is so touching, read it here.
via New York Times & Lace & Tea