I need this ring, can anyone tell me where it's from?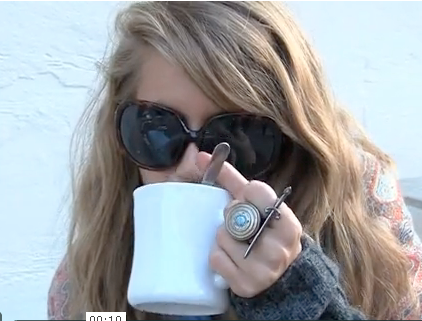 A collage of epic street style:
I need to know where Liz got that siccck sword ring:
Liz is a fellow SLUer & works as a contributing editor for StyleLikeU & Styleite.
This girl has serious swagger. Can't wait to meet up with Monique of Swagger next week!!
Love their profilin' section. Mmmm
via: swagger on
vimeo