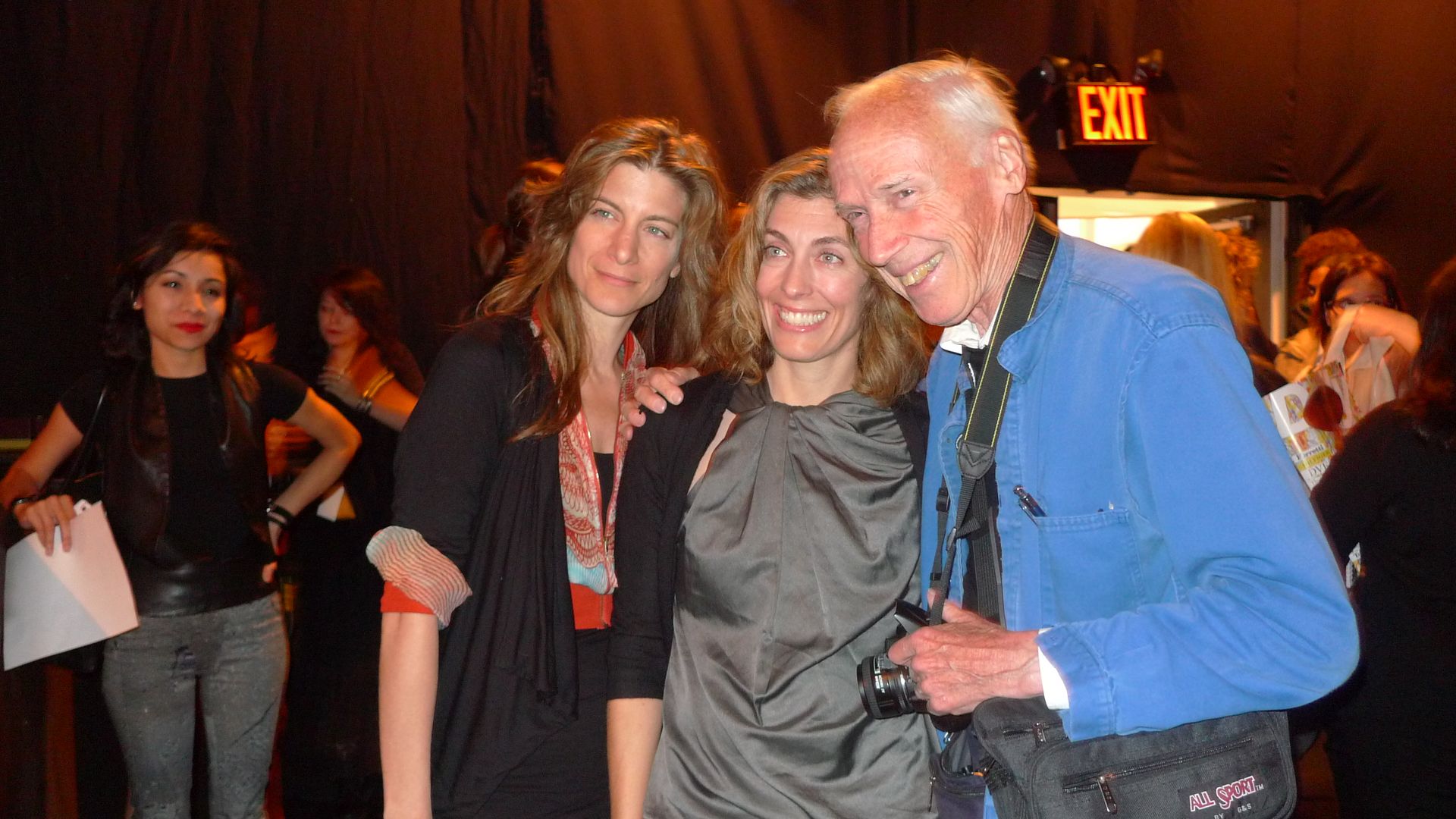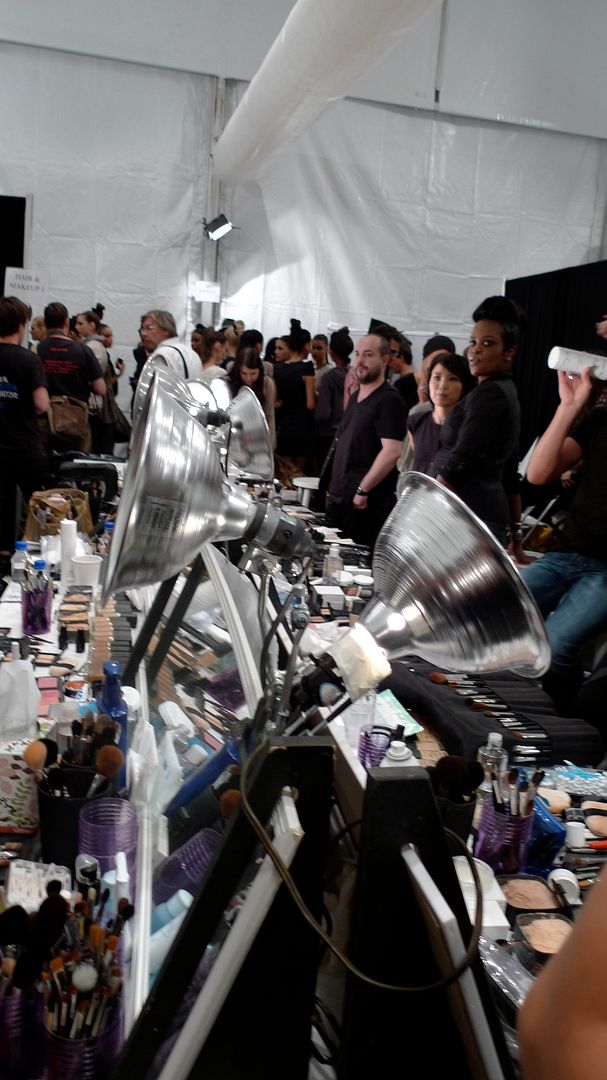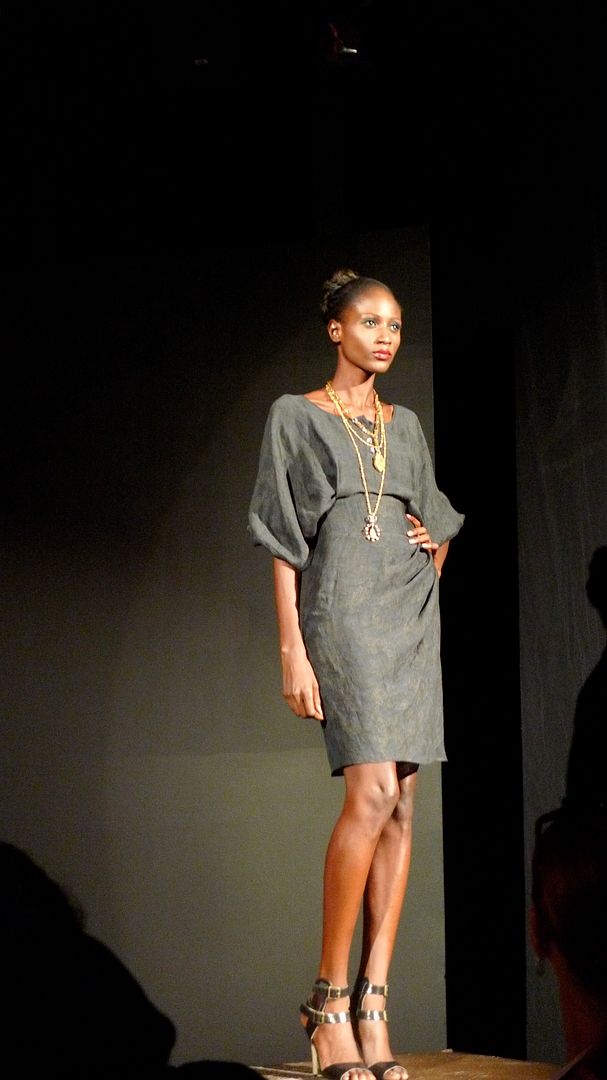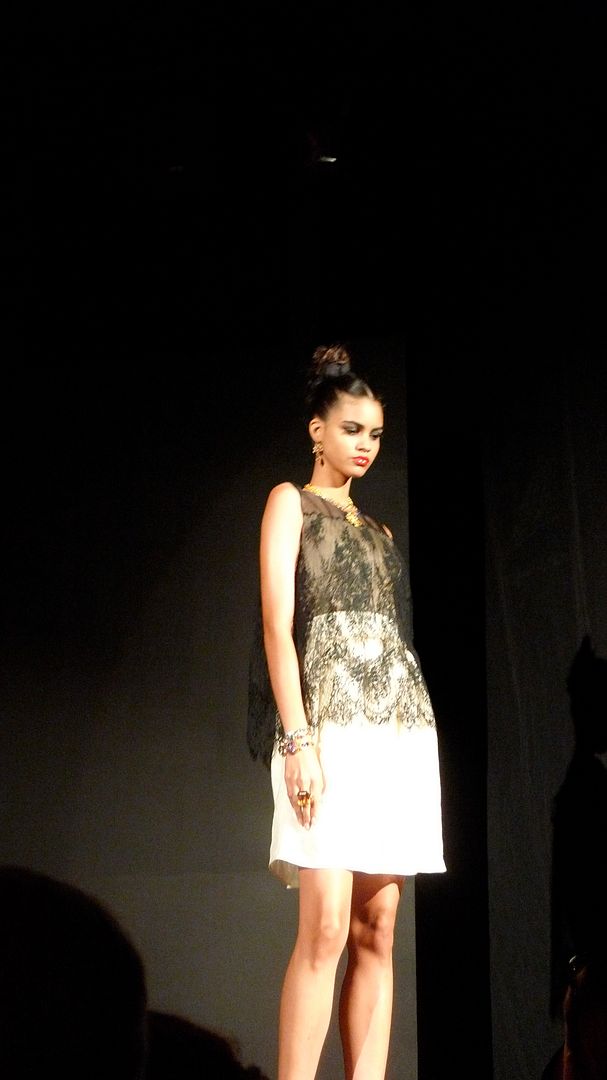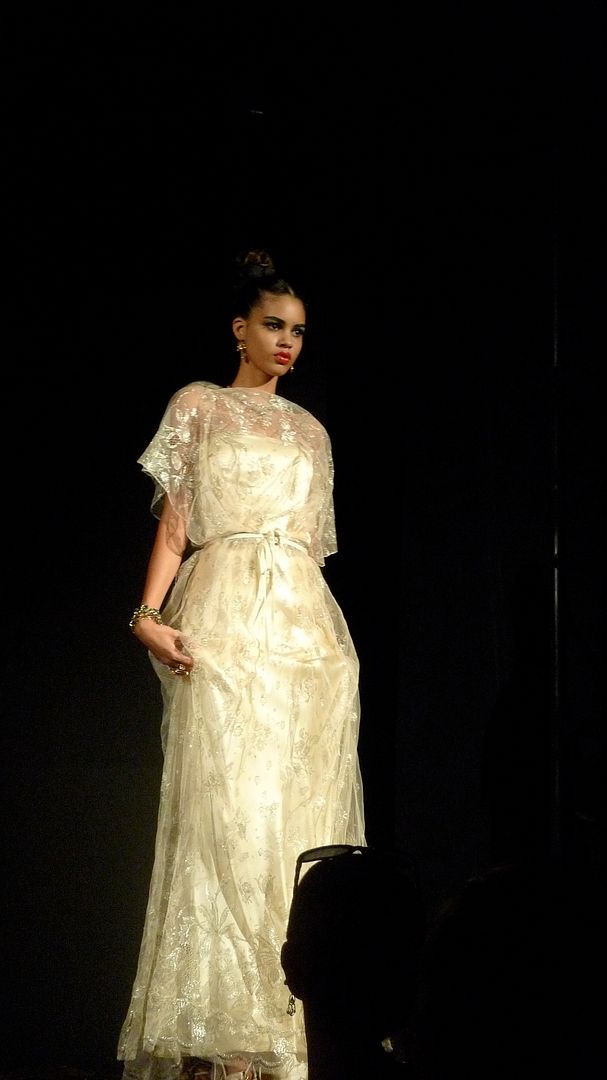 It's no wonder Sophie Theallet won this year's CFDA awards.

Generous with vintage lace and pleats, and punctuated with a palate of white, black, and
splashes of bold colors, her dresses were simple, effortlessly beautiful, globally-conscious and ethereal. Smart and sensible, these dresses are perfect for a night out on the town, a cocktail affair, or a really, really important first date.

The dress reminiscent of a wedding gown, shown above, closed the collection and was one of my favorites.
I could totally see myself wearing that for my own wedding--just as I could see myself wearing just about
everything in her Spring 2011 collection.
After seeing her red dress I'm on the hunt for the perfect LRD!
I was amazed to see the legendary Bill Cunningham present as well.

Backstage, (thanks, Sophie Elgort!) I saw the gorgeous (and very ethnically diverse) models
styled with simple topknots, ponytails and Frida Kahlo-inspired red lipstick.