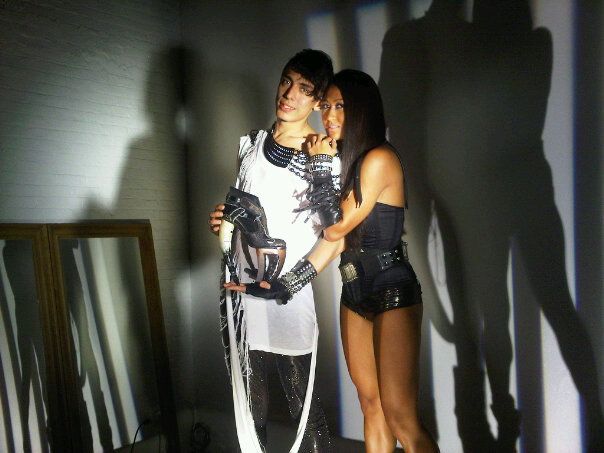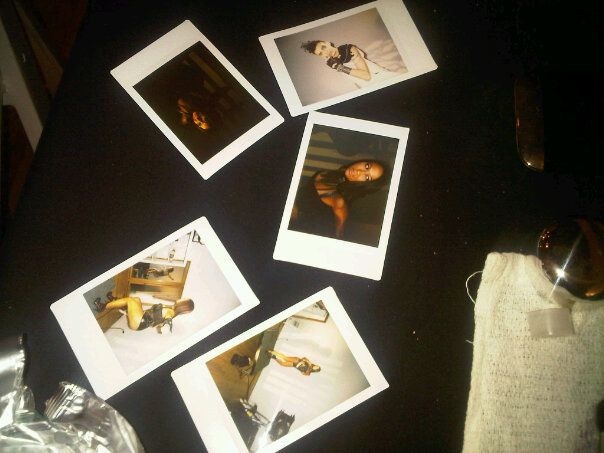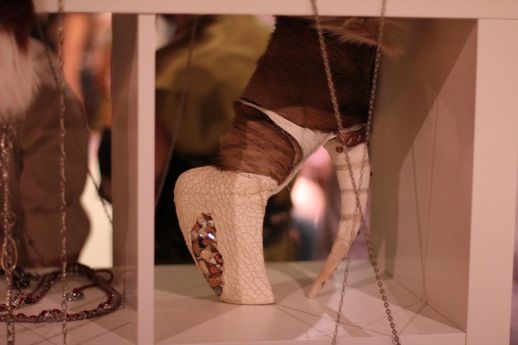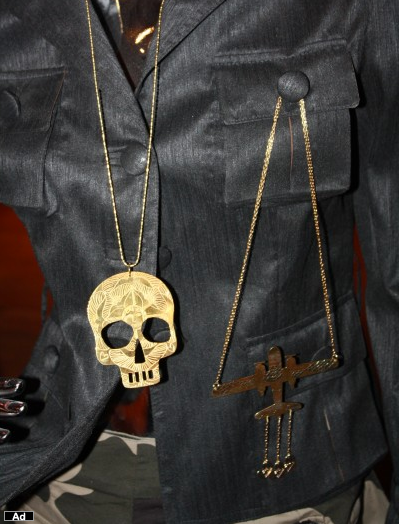 "Featuring architectural and futuristic influences he is being billed as the second coming of Alexander McQueen, and those are legendary shoes to fill. We loved his surreal take on hand bags, but his shoes were the major draw." -JSD
A graduate of FIT, Daniel Nieto won the Excellence in Footwear Design, Next Generation Awards in 2010. Daniel's pieces epitomizes the art of design. He uses leathers, skins, spikes, metals, furs, gems, and horns in avant-garde ways.
I have to admit, from all the designers showcased at Colombian Lux Event, I was most captivated by Daniel's work.
To boot, he's super super sweet :)
The next day I came by & visited him during his photo shoot. He's going places.
pics via my own, le fashion & john simon daily