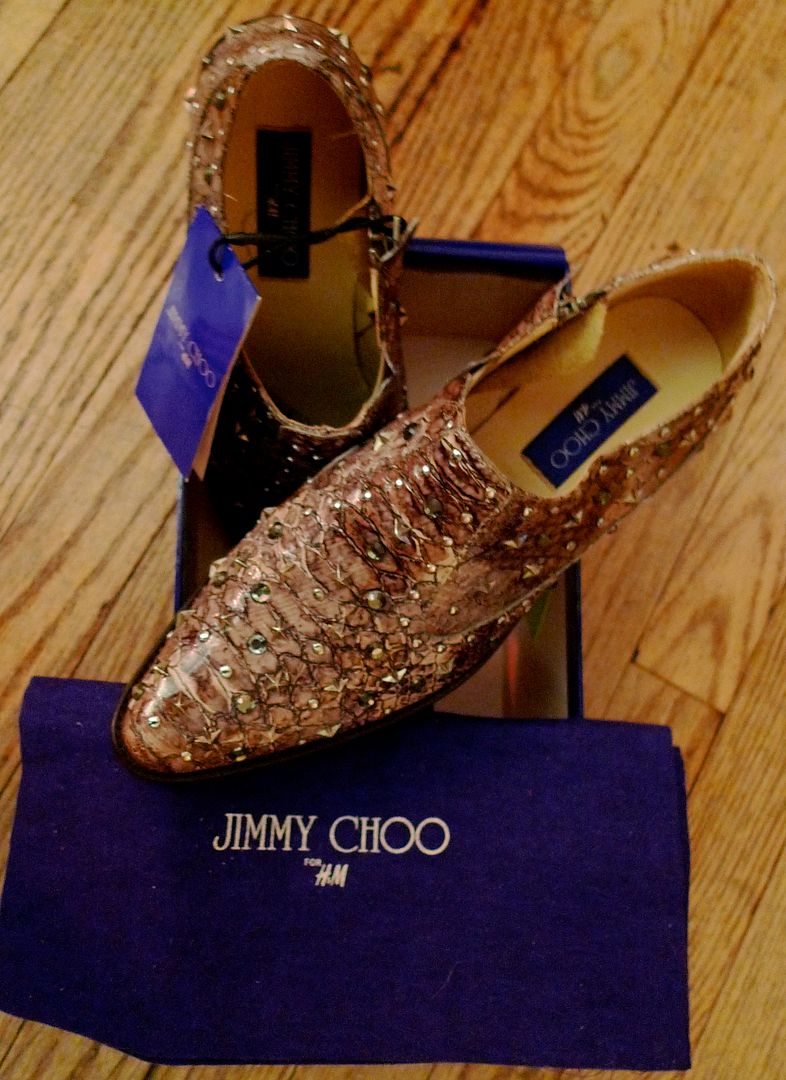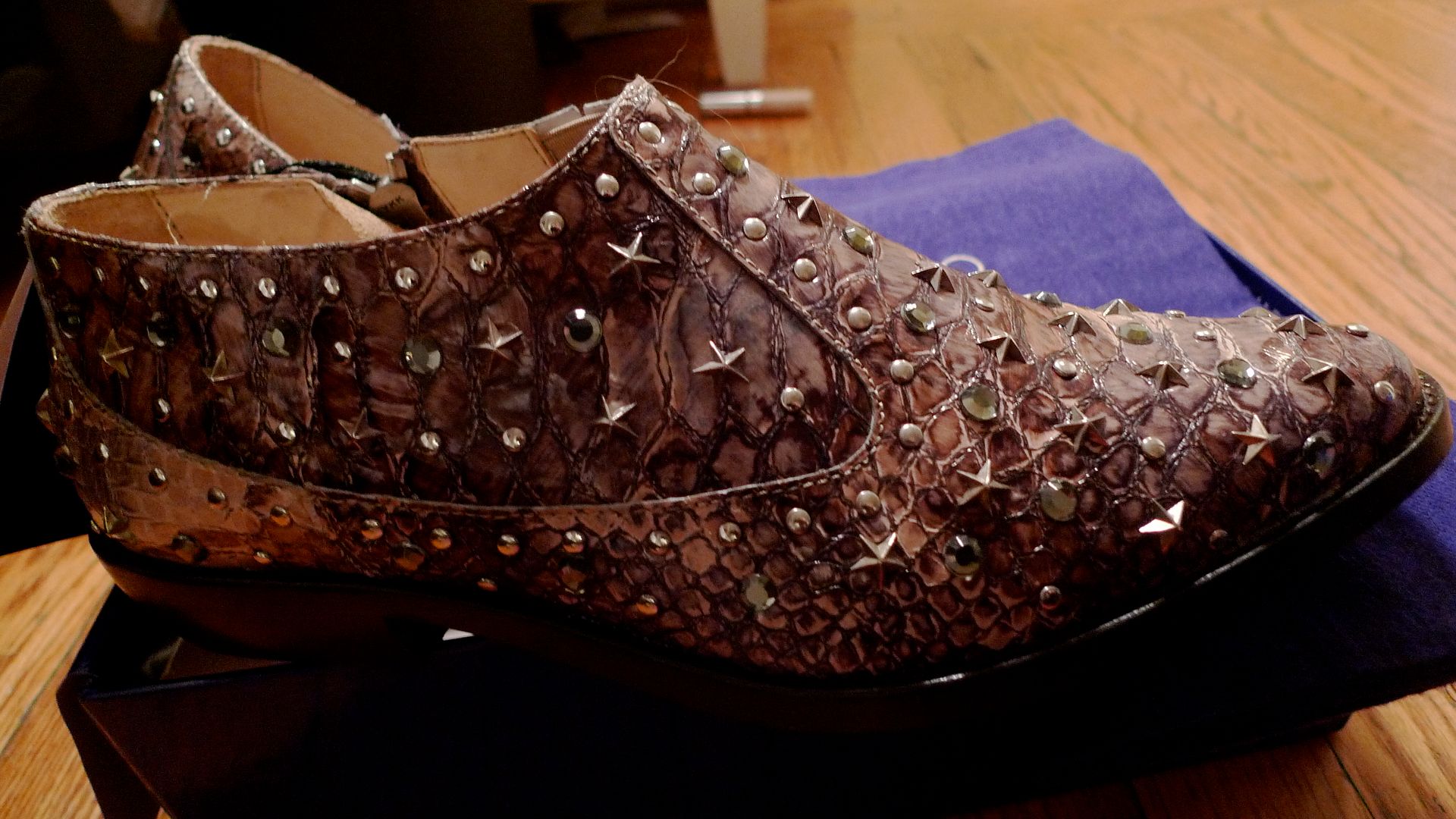 Today, I was happy to discover that a LOT of Jimmy Choo x H&M stuff is still available, because I was bummed about not making it to the preview. So much so that I knocked over 16 shoe boxes to get these puppies! At first, I thought they were rather hideous, but now i'm obsessed.
Amazing chain bracelet was a gift from the preview, thanks Sophie!



I ask the dressing room attendant what she thinks of the shoes:


She says: 'Well you seem like a freaky girl, you pull them off!!"
I say: "Freaky? How would you know?"
She says: "Just judging on the selection you brought into the dressing room: I mean.. leather,
black sequins, bustier dresses, stuff with holes,

ALL

black..."

Hmmm.. I never realized how much these ladies can surmise just from the stuff we try on.
It's people watching at its best!