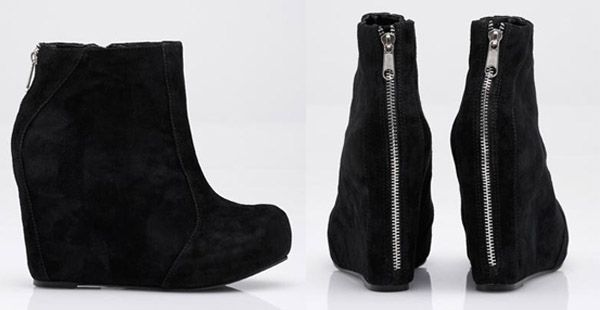 market wedge zipper boots-$400
; jeffrey campbell 'Pixie'-$172
These are perfect for tights, jeans, minis, whatever. To boot, the long, industrial zippers on these are amazing. mini market ones are long sold out (EXCEPT one retailer has ONE left in my size, but at a whopping $400..)
What to do?
!? fskjfjdsfs

JC's 'Pixie' is restocked, but on backorder here for $172, obviously a much better price point that's more accessible to most of us, BUT they're suede & the rugged sole on the mini market ones

make

the shoe in my opinion. At $200+ less, they may be well worth it. Of course they don't have my size.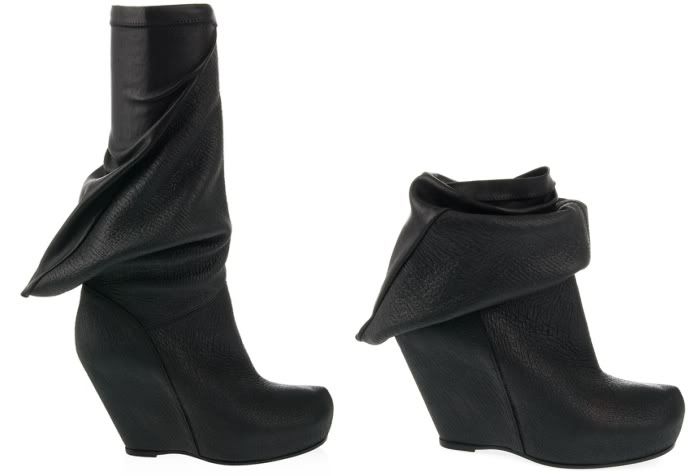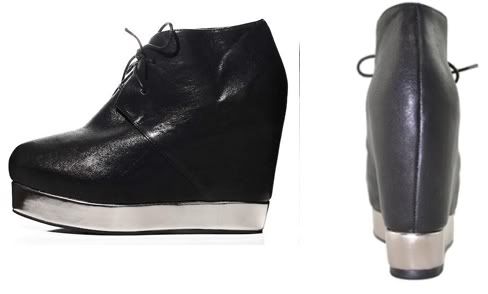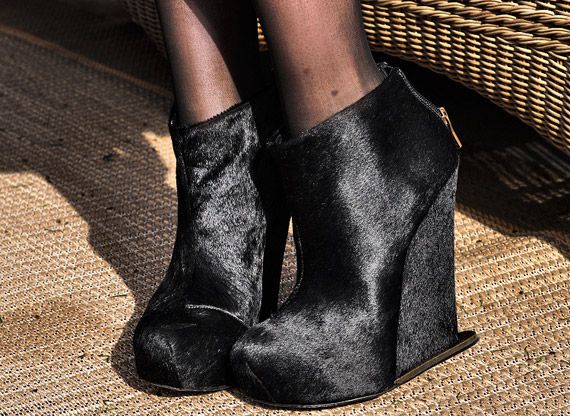 Other choices?

'Tis the season to ice skate in the shoe world. ANY Rick Owens. Of course the Acne Atacoma (I like the wood/leather ones),
Tanja S London's shoes are truly UNIQUE too, sick.
Jeffrey Campbell 99 (available at EILATAN--i love their system, 15% off if you opt out of returns + free shipping), Jeffrey Campbell x LF 'Alexa' (still available in certain LF locations for phone order) & BCBG Pony Hair 'Mendel'.