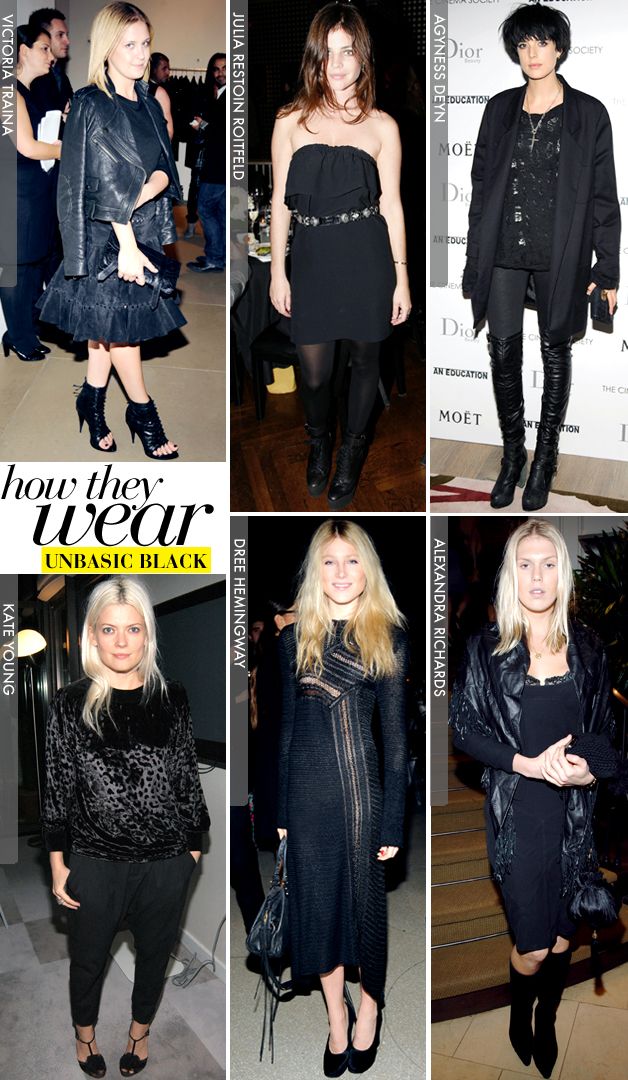 Maybe it's just that I've been raised a New Yorker by a New Yorker father, but black dominates my closet.
I remember in grade 7 after we no longer had a uniform, classmates would ask, "are you goth?" & glare at my black-clad attire. When visiting Tennessee & California, people would look at me like I had two heads.

But soon, they got it--thank the lord!
It's happy, glamorous, seductive, simple, elegant & always fresh.
There's so much you can do with it & it comes in every material & texture imaginable.
Who wants to switch out of a dress to go from a casual dinner to a black tie gala?
Putting a new spin on black, black, and more black defines a true New Yorker

source: who what wear daily