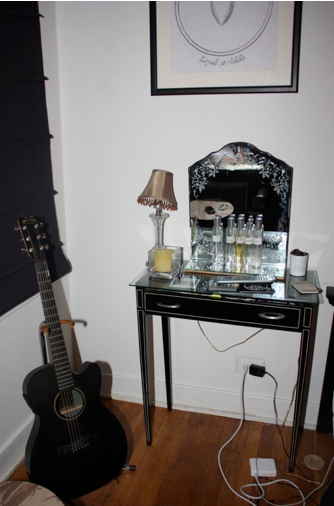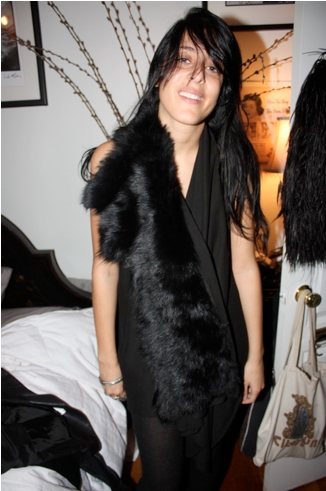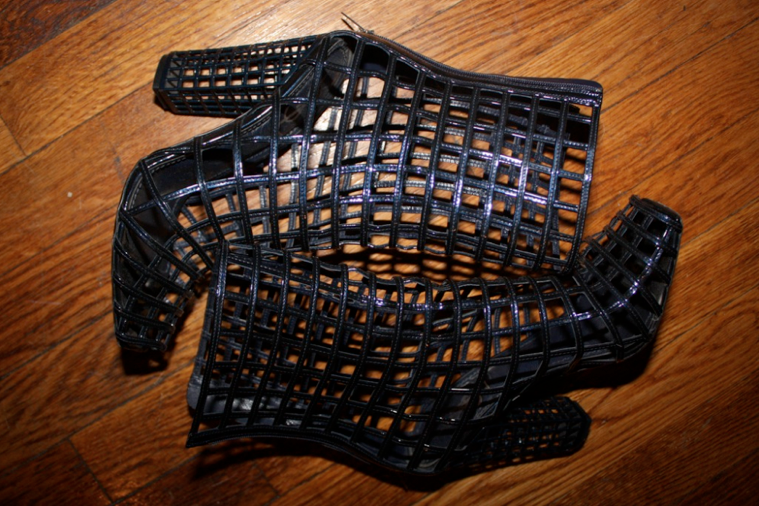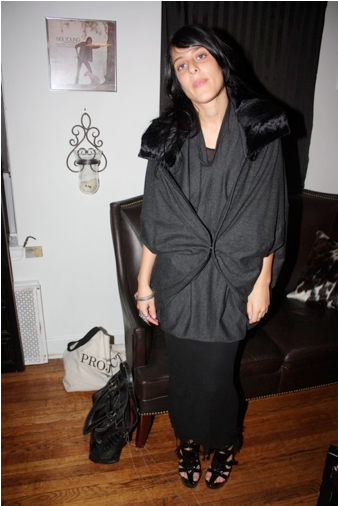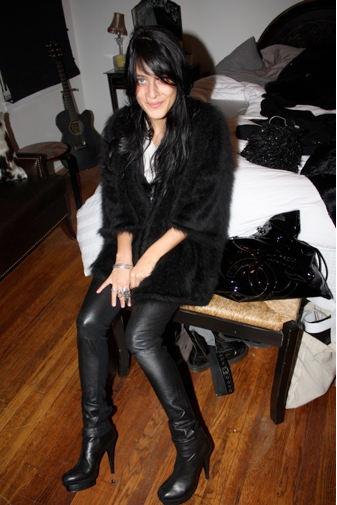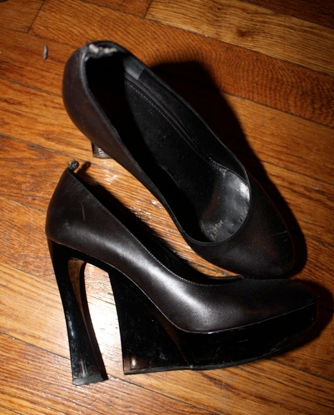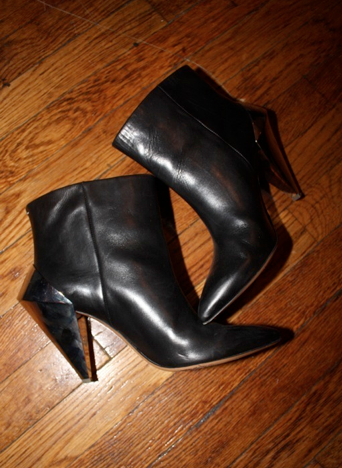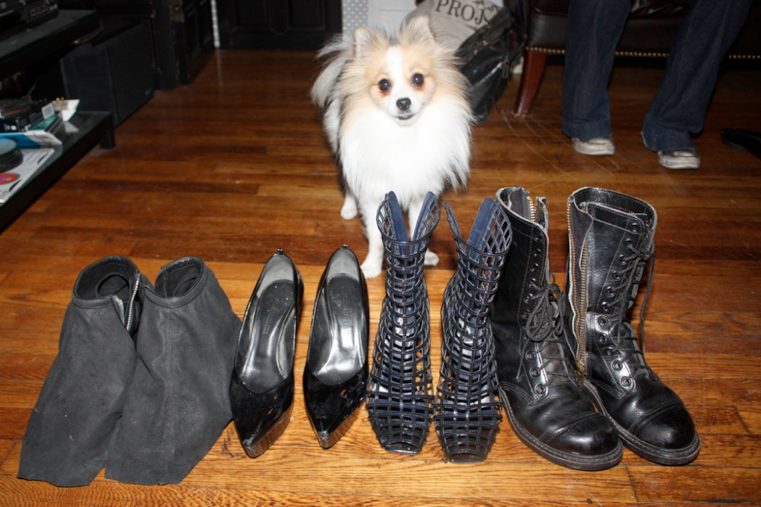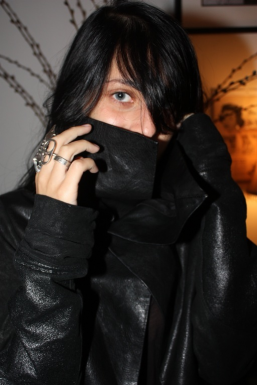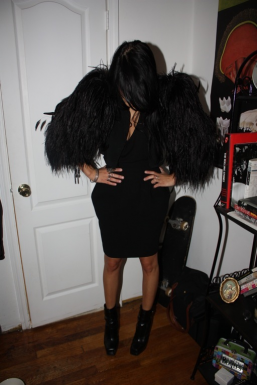 Kristine's closet makes me DROOL
Draped in all-black structured fur, a man's cape, leather, and cotton tees--but somehow she's never over-done, never overstated. Her voice is raspy, matching her look and attitude. She never wears jeans; her biggest influence is Brian Eno.
Her uniform is marked by futuristic goth pieces (by Rick Owens, OAK, Alexander Wang, Commes des Garcons & Wolford), tinged with unbelievable silver hardware rings (Margiela, Chrome Hearts & ), along w/ an amazing arsenal of wedges by Givenchy, Rick Owens, Lanvin, Jil Sander, LV, YSL & more.
She chooses pieces "you could sleep in or wear for black tie." What more could you want?

Ok, Elisa from Stylelikeu is coming to my closet next month--what to sayyyyy? bebebidi bobeedi doo

source:
styelikeu